Choose the type of corner shower enclosure in TEMPERED GLASS, better suited to the size and characteristics of your bathroom.
You can customize the structure of the Enclosure, the dimensions, the type of opening and the finish of the glass.
For the type of closure you can choose between the various models of Corner Shower Enclosure: Pivot Shower Enclosure, Sliding Shower Enclosure, Folding Shower Enclosure.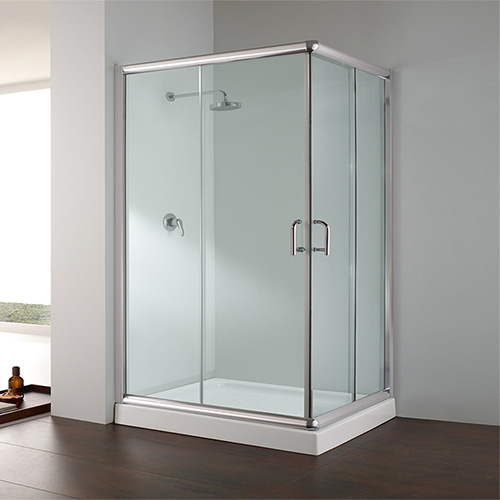 BASIC series. Basic is the Idralite series that is placed as an entry level product in the shower enclosure segment. It is a simple, affable, no frills product that is easy to install and use. Perfect for everyday use thanks to its exceptional watertightness and functionality. The doors slide thanks to a removable ball bearing system for cleaning the door.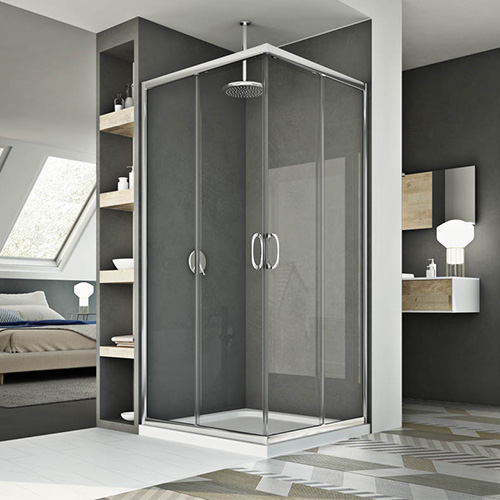 The Top series is a young and dynamic line, adaptable to a wide range of sizes and usable for alcove, corner and wall solutions. Extremely versatile shower enclosure that draw inspiration from tradition to evolve into a new expression of art. A simple range, but rich in technology and experience.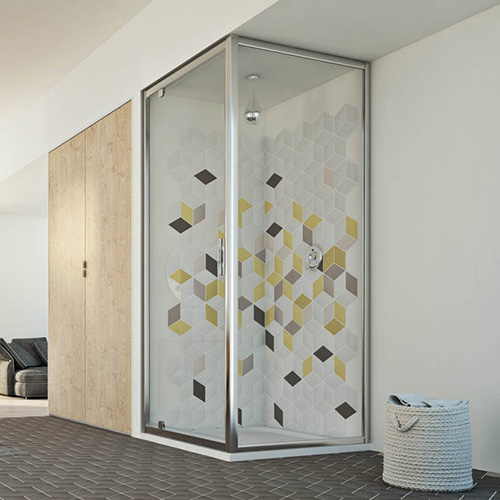 The Premium range is the flagship of our company, complete throughout. 6 mm safety glass, wall fixing system with hidden screws thanks to a new patented profile, glass, quality gaskets and young lines to connect design, functionality and durability. The choice of profile was a success, an extra-bright aluminum frame that enhances the bathroom.